AI-Crafted Pillar Blog Posts Will Power Up Your SEO
In just about every niche, trying to create content that ranks competitively in search engines can be a difficult task, due to the sheer volume of others who are aiming for the same goal. Crafting AI pillar blog posts will make the difference for you, as they continue to do for me and others marketing online.
You have to continually be aware of Google and other search engines' guidelines and best practices, and craft your content to be in line with what they want to reward with coveted top spots in the search engine results pages (SERPs).
In the past, there was a focus on keyword density, volume of content posted on a site, and other concepts that were easily manipulated by unethical marketers using strategies like keyword stuffing and duplicate content.
These days, an emphasis has been put on seeing sites ranked that have gone to the effort of creating well thought out content that delivers on all of the needs of the visitor for a specific topic.
With a blog, you can create pillar blog posts that serve as the foundation for a niche topic, covering just about everything someone would need or want to know in a single post.
This is a piece of content that both search engines and human visitors alike will appreciate. The only problem is that it can be time consuming and has the potential to overwhelm those who are not adept at writing.
The good news is, artificial intelligence (AI) tools have the ability to shoulder some (or all) of this burden for you, both in a creative manner as well as a technical and strategic wave. Below, you will learn how to leverage the power of AI to your advantage so that you can publish more pillar blog posts and begin gaining traction for your site in the SERPs.
Let AI Mind Map Your Pillar Post Content
Many marketers are not well versed in coming up with content ideas on a regular basis. If you are going to the extra effort of creating a pillar blog post, which is comprehensive and longer, you want to make sure that you are covering everything that makes sense in that particular content.
Not only can AI help you map out your pillar blog post topics, but it can create a mind map or outline for you of everything that should be included for the reader. The first thing you want to do is prompt AI to help you find a primary topic for your pillar post.
If you want to, you can ask AI what it needs in order to do the job. It will typically tell you that it wants to know what your blog is about, who your target audience is and what their pain points or goals are, and a few other common sense questions you can answer.
Or, you can cut to the chase and ask AI the following: "I have a blog that teaches people how to make money as an affiliate marketer. My target audience is made-up of newbies, both men and women. They struggle with selecting a niche and not knowing what to promote, as well as which platform to choose. Give me some ideas for some pillar blog posts that I could create for this topic and demographic."
It will come back with many good ideas, including:
Step-By-Step Guide: Choosing The Perfect Niche For Affiliate Marketing
Building Your Affiliate Marketing Strategy: From Niche To Product Selection
Content Marketing For Newbie Affiliate Marketers: Strategies And Best Practices
Maximizing Affiliate Marketing Income: Conversion Optimization Tips
Diversifying Your Affiliate Income: Beyond Product Promotion
Scaling Your Affiliate Marketing Business: Tips For Long Term Success
From there, you can select one that you like best and ask AI to give you an outline of what all should go in it like this: "Give me an outline for this as a pillar blog post, covering everything relevant to this topic: Building Your Affiliate Marketing Strategy: From Niche To Product Selection."
It delivers an 8 part outline, from introduction to conclusion and everything in between, and it has the primary pillar blog post headings along with what should go under each one.
For example, under the fifth heading titled: Evaluating Affiliate Programs And Networks, it has the following items:
Introduce the concept of affiliate programs and networks
Explain the benefits of joining established affiliate programs or networks
Discuss popular affiliate platforms and their suitability for beginners
Highlight key factors to consider when evaluating affiliate programs, such as commission structure, cookie duration, and support resources
Because you will be doing a pillar post, you want to read through the entire outline and make sure it includes everything you feel is necessary to make a comprehensive piece of cornerstone content.
You may also need to eliminate certain things if they are irrelevant. Once you have the basic headings and sub headings in place, you can have AI expand even further for you.
So for instance, you might prompt AI like this: "Tell me what will be discussed in the section where it says Explain the benefits of joining established affiliate programs or networks."
You are simply drilling down and expanding your outline just like a mind map so that you can see everything that needs to go in it and make sure that yourself or AI will be able to write it in a comprehensive manner.
The answers it gives you will be trust and credibility, a wide range of products, higher commission rates, reliable tracking and reporting, dedicated support and resources, payment security and timely payouts, and networking and collaboration opportunities.
You can keep asking it to drill down further with more of an outline just like a mind map would show you if you want to have total control over the topics that are going to be written about.
AI Can Develop an Optimized Keyword Strategy
Because you are creating pillar blog posts in an effort to get your site ranked high in the SERPs, in addition to serving your audience well, you want to make sure that you have a solid keyword strategy in place.
You can definitely use a keyword tool of your own to gather information on what you should target for your pillar post. But you can also have AI do this task for you. Simply prompt it with the following task:
"For this pillar blog post topic, which keyword phrase should I target as the main one, and what additional semantic keyword phrases should be in the post as well?" AI will respond to that your main keyword phrase should be affiliate marketing strategy, and it will also provide a list of 10 additional keywords to weave into your content.
These include phrases such as:
Niche selection for affiliate marketing
Choosing affiliate products
Affiliate marketing platforms
Affiliate marketing for beginners
Building an affiliate marketing business
Affiliate marketing tips for newbies…and more
At this point, you can tell AI to help you get some of these keyword phrases into the subheadings that will be used in your pillar blog post. Or, you can even ask AI how and where you should work these phrases into your content.
When you do this, it will tell you about the typical title and subheadings, but it will also give you examples of the type of introduction sentence you should use, where you should put the semantic phrases in the body of your content, and instruct you to use subtle variations of these phrases whenever possible.
Hand Over as Much or as Little Pillar Post Creation to AI as You Want
Not everyone wants artificial intelligence writing for them. That's understandable, and also admirable because you want to maintain your voice and vision whenever you are leading a niche audience.
But not everyone has the skills and even the time necessary to create their own content. Whether you rely on AI to give you a little bit of help, or do all of the work for you, you want to make sure that you are overseeing the process and what goes into it.
If you only want to use artificial intelligence on a limited basis, you have options for that. The first thing you want to do is take the outline that you have prompted it to create and begin writing your content.
Every time you complete a section of your pillar blog post, you can feed it back into your AI tool and ask it how it can be improved for both the reader and from an SEO standpoint.
Another thing you can do to use AI on a limited basis in the creation of your pillar blog posts is to ask it for examples. When someone is trying to learn a new concept, giving them a bunch of facts and instructions can sometimes be overwhelming.
Instead, it's good to include example situations so that they can envision the task and better absorb the information. So for instance, we might prompt AI to give us an example showing how different affiliate programs work in terms of commissions.
We can prompt AI like this: "I need an example to use in my pillar blog post that shows the process of selecting a product to promote based on affiliate programs that may have different types of commissions. Give me an example to include in my post."
AI will then come up with an example for the fitness and wellness niche. It walks you through the entire process in a storytelling manner, explaining that you found a piece of fitness equipment and you are wondering which platform to promote from.
It then gives you examples about how one program has a 10% commission on every sale, another offers a flat fee of $50 for every referred customer, and a third has a recurring commission of 5% on monthly subscriptions to their fitness membership platform.
But it doesn't stop there. AI will also show how you can make the decision based on the strategy that you are going to use. If you were to promote lower priced fitness accessories, then the flat fee program might be a better option, but if you are promoting ongoing memberships, the referral commissions might pay off better.
Another thing you can rely on AI for in terms of limited help for your pillar post content creation is by having it craft a strong call to action for you that you can use somewhere in your post, usually at the end.
This will depend on your goal for the post, in addition to the SERP rankings that you achieve. For example, if your goal is to get someone on your list where they sign up for a freebie in exchange for their contact information, you can ask AI to write the call to action for that goal.
If you decide to have AI do the bulk of the work for you in terms of writing the content, you want to be very specific in how you go about it. Instead of justice asking AI to write the pillar blog post, take it subsection by subsection, starting with the smallest, drilled down subsection and having it write it one at a time.
Then, you can check the information and have him move on to the next one before you have completed an entire subheading. Always read through the information to ensure that it is accurate and thorough.
There may be times when you need to redirect the AI tool to expand on the information, to eliminate certain things, or to even tweak the tone and style it is using in the pillar blog post so that it better represents you.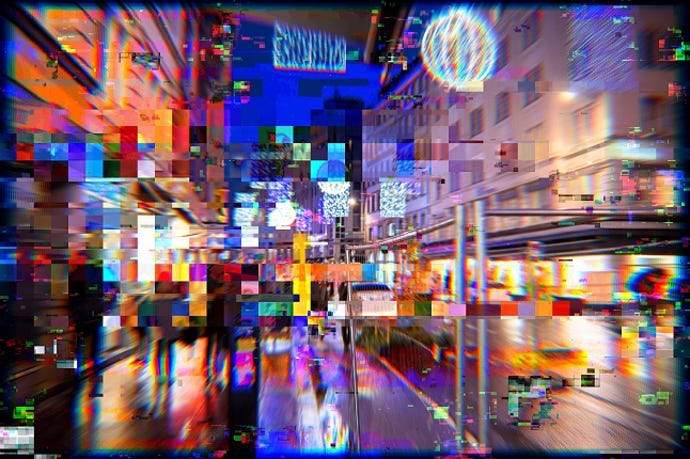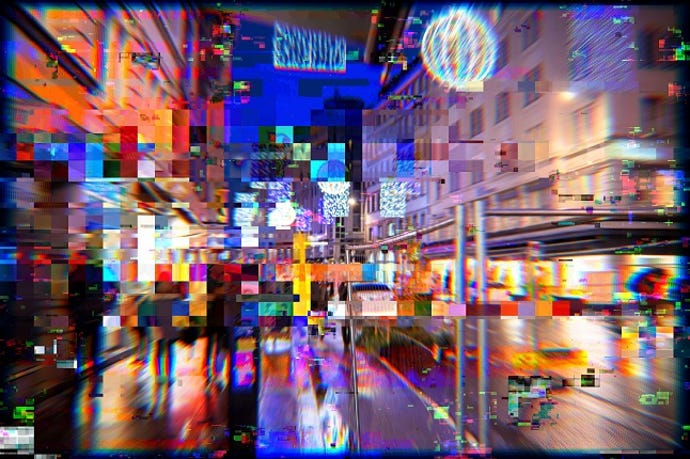 Tap Into AI's Ability to Help You Transform Your Content from Basic to Brilliant
Once you have the bones of your pillar blog post created, you want to go the extra mile to make it stand out from other content that is published online. There are a couple of ways you can do this, and AI can assist you with them.
Remember, you are catering to the needs of both search engines and your human visitors alike, and one thing they will both appreciate is when you pull in other sources to heighten the expertise or showcase certain information in a different light.
This will boost your confidence and authority. Many people are afraid that if they share the stage with other leading niche experts, it will somehow dilute their own expertise, but the opposite is actually true.
So you can ask AI a couple of different questions period first, ask it: "What kind of content can I curate to be included in this pillar blog post?" It's going to give you general ideas such as case studies, expert interviews, infographics, video tutorials, and templates.
But you can also go to an AI machine that has access to current and relevant information, such as Google Bard and ask it to give you specific examples. Ask it: "I'm writing a pillar blog post called Building Your Affiliate Marketing Strategy: From Niche To Product Selection. What specific things can I curate to be shared in that post, and please give me some variety and give me specific resources."
Google's Bard will respond by giving you a list of several books on the topic that you could pull a quote from. These include books by Jim Edwards, Russell Brunson, Jeff Walker, and even Connie Ragen Green – me!
It will also give you a list of three different blogs, and three different videos that you may want to turn to in order to curate information for your own post to support your ideas and advice.
In addition to curated information, AI can help you determine what kind of multimedia content you can create and include that will transform your pillar post from plain text into something engaging for your audience.
You can prompt AI like this: "I want to include some multimedia in this pillar blog post. I'd like examples of videos and images I can create for this topic. Give me the idea and some details about it."
AI has some very good ideas for this. They include things like:
An explainer video that explains the process of creating an affiliate marketing strategy
A product comparison video that teaches them how to showcase features, benefits, and drawbacks
A success story video with graphics to visually enhance the proof
A step by step tutorial on how to do something you've discussed in your blog post
An infographic that illustrates the flow of carrying out your affiliate marketing strategy
Screenshots of earnings or before and after income when a strategy was applied
If you find something that you like, such as the explainer video, you can prompt AI like this: "I like the idea of an explainer video. Create a script of what should be in that video and on screen."
It will start with an opening scene and talk about the voice over narration you should speak on your recording, and even tell you how to transition to the next scene and what should be shown as far as text or images.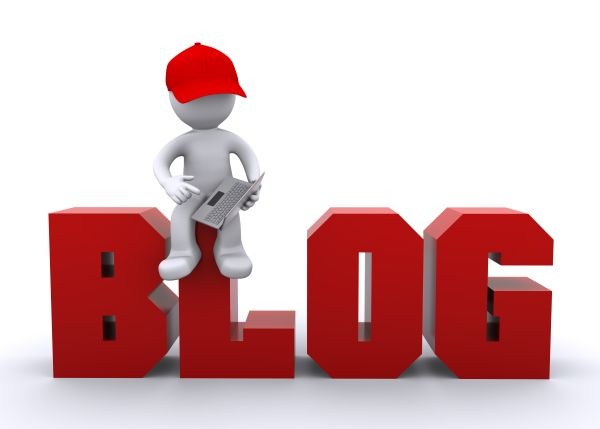 Get AI to Rev Up Your On and Off Page SEO for Pillar Posts
Because your goal with a pillar blog post is to have it help you with SEO rankings, you want to allow AI to assist you with both on page and off page optimization efforts. In addition to the technical things like formatting, schema markup, and behind the scenes tags you should be using, AI can help you in the other, strategic ways.
For example, we know that Google and other search engines like to see pages interlinked on your site. This helps humans and search bots with better navigation to relevant content.
If you don't have much content yet, you can prompt AI like this: "I need help with an interlinking strategy for this pillar blog post. What other posts should I create and link to on my site from this main one?"
In order to help you boost SEO, AI will advise you to create a beginner's guide to affiliate marketing post, a post about finding your profitable niche in affiliate marketing, a post about mastering product evaluation as an affiliate marketer, a post showcasing content marketing strategies for affiliate marketers, and so on.
You can then have AI go through the same process of outlining and even creating these blog posts so that you can then interlink them with your primary pillar post. If you do have content, you can tell AI what topics you have and let it recommend which post you should link out to and where you should be linking out from in your pillar post.
You don't want your entire pillar post to be full of links. So it can help you make strategic selections. Another thing it can help with in terms of SEO that you are in control of is freshening up your content.
Search engines like to see recent updates to your existing posts. So you can simply ask AI, after feeding the content in or linking to your post, what some good ideas would be for you to include as an update.
It's important that you use an AI tool that has access to current information. For example, if it has access to real time news or trends, you'll be able to freshen it up with more recent information than just expanding on it in general.
Another thing AI can help with is your backlink strategy. This is an off site SEO issue. You have no control over whether or not other authority sites want to link to you. However, Artificial Intelligence can help you pinpoint opportunities.
For example, it can analyze a URL that you give it and help you find broken links that are relevant to your pillar blog post on the other person's site. You can then contact them and let them know about the broken link, and give them the link to your page as a possible replacement.
It can also help you develop a reverse outreach strategy, where you are crafting content that serves as a good resource to journalists and other bloggers. For example, it can help you include data and statistics that are often searched for whenever someone wants to bolster their own claims in their content.
Once you begin publishing pillar blog post content, and you start to see the traction you can gain by delivering higher quality content to your readers, you'll want to implement a consistent strategy to continue on this path, with AI serving as your available assistant.
NOTE: The ONLY training on using AI – Artificial Intelligence responsibly to build and grow your business and for personal use is from Denise Wakeman and Andy O'Bryan, people I know well and continue to learn from in many areas. Take a look at the training they teach on achieving success with AI an ongoing basis, and please consider coming aboard!
I'm author, publisher, and entrepreneur Connie Ragen Green and would love to connect with you. If you are new to the world of online entrepreneurship please check out my comprehensive training on how to set up Funnels That Click and learn how to gain an unfair advantage when it comes to building a lucrative online business.