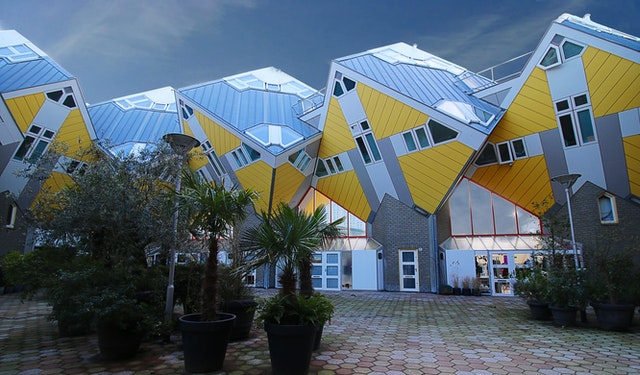 Thinking Like an Entrepreneur Requires a Reframe of Past Beliefs
Entrepreneurs think differently from everyone else. Maybe you've noticed this in your interactions with people from all walks of life. They start by asking questions that no one else asks. For instance, "What's possible" Or, "What's missing?"
Non-entrepreneurs ask, "What's everyone else doing?"
When you ask what's missing, or what's possible, then you get powerful answers. You discover needs that you can fill, and which others have overlooked. You see opportunities that others interpret as problems. If it's "unnatural" for you to be thinking like an entrepreneur right now, then it's a skill that you'll need to develop. How do you do that?
The first thing is to believe that you can. Your life isn't defined by a personality test. You can become what you want to be, but first you have to believe that it's possible. If you believe that your personality is "carved in stone," then that's proof that you need a boss; not that you should be one.
Entrepreneurs are determined to change their world; not conform to someone else's. My own experience in this arena is not unique. For twenty years I worked as a classroom teacher. I was an employee of the school district and did what I was asked to do, for the most part. When I did have my own ideas or methods I preferred to implement in the classroom, it didn't take long before I was called in by an administrator to have a short talk about what I was doing.
One time, I was asked just who I thought I was teaching. My answer came immediately when I stated that I was teaching the leaders of tomorrow. I was told that I was incorrect; I was supposed to be teaching people how to follow rules and directions so they could get jobs as a part of the workforce. That was a very sad day for me. Finally, I stopped attempting to implement my own ideas and adhered to the "script" I had been trained on and instructed to deliver. When I felt strongly about not wanting to do this any longer, I made a plan to resign my teaching position.
The second thing you must do is to imagine what you want your world to look like. This isn't some airy-fairy, whimsical wish. This is you seeing in your mind's eye what you want to change; how it should be. Before you can work out the details, however, you must have a clear picture in your mind. Thinking like an entrepreneur is the first step.
This was challenging for me, in that I had no idea what I wanted my world to look like. I was coming from a lifetime of limitations and lack and my confidence and self-esteem had reached an all time low. It took some time and lots of effort until I could finally envision what I wanted my life to look like each day.
The third thing you must do is to think about how to change what dissatisfies you. All action is preceded by thought. There's a story about a pilot who announced to his passengers that even though they were lost, they were traveling 500 mph.
Action is important, but if you don't know how to change what you're doing to get the results that you want, then it doesn't matter what you do. As our story about the pilot so aptly illustrates, you must do the right thing, and that's not just anything.
The fourth thing is that you must learn to feel personal urgency. It's easy to imagine that you have as much time as you want to change from being an employee to becoming an entrepreneur. The truth is that these things always take longer than you expect.
As an employee, you're paid for the time you spend at work. As an entrepreneur, you're paid for how you help others, no matter how long it takes.
The fifth thing that you must do is to learn more. Some people haven't read a book since they left high school or college. They think that you can't learn anything from them. It never occurs to them that if they read 30 of them, that their understanding will soar, or that if they read 100 or 200 of them that they'll be among the most knowledgeable in their niche.
Entrepreneurs do what employees are unwilling to do. Reframing your past beliefs is an excellent starting point. If you're going to be your own boss, then you must learn to think differently from your peers and stretch yourself into new experiences and circumstances that will rock your world and change your life in amazing ways. Thinking like an entrepreneur allows for optimal results!
I'm bestselling Wall Street Journal and USA Today author, marketing strategist, and entrepreneur Connie Ragen Green and I would love to connect further with you to help you to achieve your goals. If you are interested in learning how to optimize the syndication of your content, please take a look at my popular Syndication Optimization training course and consider coming aboard to increase your visibility, credibility, and profitability.