How to Monetize Underserved and Emerging Niches and Markets
One of the most intimidating factors in trying to start an online business is the process of selecting a niche that you feel will be profitable and that you can still be competitive in. Many marketers make the mistake of pursuing too broad of a niche that is flooded with competition, while others go so narrow that there is little hope for them to earn any money in it. Let's discuss underserved and emerging niches.
A better option is for you to learn how to identify niches that are either underserved or emerging as something formidable. This way, you are choosing something that has ample profit potential, but you're not going to head to head with a bunch of competitors who have been catering to that target audience for months and years before you.
You obviously want a niche that has some competition. Without it, it would be a significant indicator that you might be looking at something that's a waste of your time. But it has to strike the right balance. If you're trying to compete with too many people, it can be problematic in getting your site ranked, in growing your list, in carving out brand recognition for yourself, in building a social media following – and more.
Below, you're going to discover the amazing opportunities lying in the underserved and emerging niche markets so that you can stake claim to your fair share of opportunities designed to fill your coffers with cash!
Understanding the Underserved and Emerging Niche Markets
Before you can start profiting from underserved and emerging niches, you have to understand what that means. An underserved niche is built on a topic that people are not covering enough or at least not in the right way.
It's a niche where the demographic is feeling disappointed with the volume or quality of content and tools to help guide them in their journey. Sometimes, marketers can simply ignore opportunities because they want to do something bigger and better with their time and effort.
But what they may not realize is that the competition is so low in this, that they could actually be earning more by pursuing them than if they were going head-to-head with big competitors in a broad niche.
With an underserved niche, there is demand that is being unmet, allowing you to immediately captivate your audience and serve their needs as one of the only people stepping up to help them.
These are people who are devouring whatever information they can find, and they are hungry for more because there is such a large gap in what they are finding. If you are untrained at conducting niche research, you might automatically assume that a niche is being served adequately until you start digging down and realizing there's plenty of room for you to compete.
An emerging niche is one that is new to the marketplace and all signs are pointing to strong growth, which means profits for you. If you know how to be on the lookout for emerging niches, you can be one of the first people to stake claim to that target audience and position yourself as a leader.
It's a little more risky than an underserved niche, because you aren't fully sure if your gut instinct is correct about whether or not the future is headed in the direction you predict.
If you know how to adequately research emerging niches, you can be one of the first people who capitalize on a topic that is poised to grow rapidly before any other competitors notice its potential.
Simply being one of the first to be in the niche is going to set you apart from other competitors who are riding on your coattails. You will always be seen as an authority figure in that niche as long as you provide them with the correct guidance and content.
Both of these niche approaches will work well for those who take the time to unearth them. But there are significant differences between the two. With an underserved niche, you are sure of the demand, and all you have to worry about is how you will supply them with what they are hungry for.
With an emerging niche, everyone will be turning to you to look for guidance in how they should proceed within the niche, so you won't be allowing gaps in the marketplace to steer you in the right direction, but instead will act as a pioneer.
If you look back to past scenarios, you will see that certain topics have been underserved or emerging niches that some people were able to capitalize on. These include topics like gluten free meals, when the demand was high but the options were low for learning more about it.
Sometimes, there will be complex topics that no one understands in the very beginning, like cryptocurrency, and those who step in early for the emerging niche are able to reap the financial rewards of informing others about how it works.
How to Find the Underserved Niches You Want to Earn From
When you want to pinpoint an underserved niche, all you have to do is look at what's existing in the marketplace and use tools that will provide you with data analytics so that you can come over the information with ease.
Google has tools like Google Trends and Google Analytics (GA4) that you can use, but there are also third-party tools that you can used to conduct keyword research and spot trends about what people are searching for in higher volume, but that have lower competition as well.
There are also social listening tools you can use so that you can see what kind of chatter is being mentioned about niche needs that are not being fulfilled by other vendors.
Sometimes, you can find market reports that are published free or for sale that will give you insight into your demographic and niche topics, which will allow you to drill down and branch out into an area that is not being served well.
You can often log on to platforms like forums, social media, and other online communities and simply keep an eye on questions that are asked, hashtags that are used, and content that is being shared between users.
There's also a reason many companies use focus groups. By asking people directly what they need or want from you, you're more likely to get an answer that's in line with what you want to pursue without risk.
Having to guess at their needs seems more daunting. Sometimes, however, customers don't exactly know what their needs are, they only know that their problems do not yet have a solution.
You can use surveys, quizzes, and polls to help point you in the right direction and allow you to step up and serve a demographic whose needs are not yet being met. Another way to pinpoint gaps in the marketplace is by conducting a competitive analysis.
This is something you can do on your own or you can use artificial intelligence tools to do it for you. You're looking for their strengths, weaknesses, opportunities, and threats (SWOT) so that you can see what is lacking in the marketplace and use it as an opportunity to cash in.
There may be times when you are reading someone else's blog or following someone on social media and they mention something in passing, which piques your interest. Do a little digging to see if anyone has taken that micro topic and run with it, and if not, gauge the interest to see if it's worth stepping into that role.
If there are consumer and industry publications, such as monthly or quarterly magazines in your niche, make sure you are subscribed to those and attending any in person trade shows or conferences that might reveal something that needs to be expanded upon.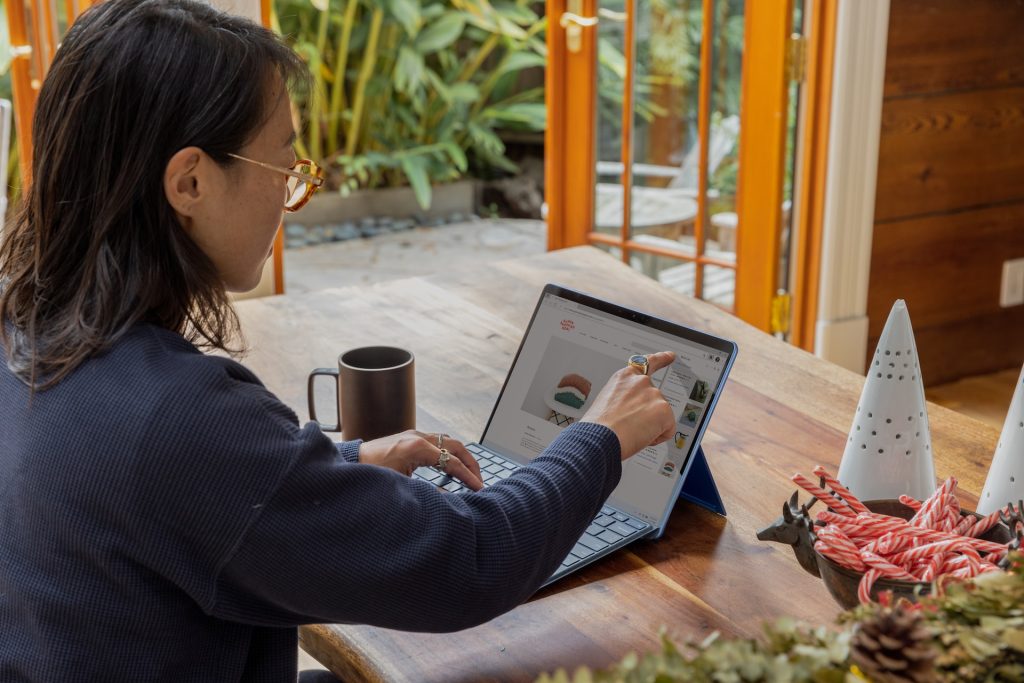 Identifying Emerging Niches That Are Poised for Explosive Profits
When you're looking at niches that are emerging, it's sometimes feels like everything is connected to some sort of technological advancement. For example, when you see something mentioned on a tech blog and you hear a buzz about new technology, you want to be looking forward at how that's going to impact consumers in a positive and negative way.
Artificial intelligence (AI) is still an emerging niche, although online marketers have recently been flooded with information about it. The average consumer still doesn't understand how it can help (or hurt) them, so I consider it to be an excellent example of a topic that is an underserved and emerging niche.
VR (virtual reality) and AR (augmented reality) are still emerging as something fairly new to the average consumer. Consumers were briefly introduced to it through the Metaverse but it didn't take off as expected, even though gaming and other technology is showing signs of growth.
Both of these are based around technology, but that's not always a relevant factor in whether or not something is considered an emerging niche. Sometimes, something can happen in society that is trending, and consumers gravitate toward it in rising numbers.
An example of this might be holistic health, which many people adopted during the previous pandemic, or something like environmentally friendly cleaning products after a news story emerges that many of the household items people have been using can cause cancer.
You can also look at the stock market and keep an eye on shifts that signal consumer demand is growing in an up-and-coming area. Another place to pay attention to would be crowdsourcing platforms like Kickstarter, where you can see which products and projects are being supported in significant numbers, allowing you to go research that concept for an emerging, in demand topic.
It's also possible that there may be some sort of legislation that takes place, which opens up the door for a new and emerging niche. For example, there might be some sort of ecological or sustainability law that goes into effect and brings more awareness to a niche topic, resulting in changes in consumer behavior.
Narrowing Down Your Underserved and Emerging Niches Selection
Once you begin to get an idea of the underserved and emerging niches that are waiting to be tapped into, you'll need to narrow it down to one that is a good fit for you, based on a variety of criteria.
While you may be very excited about the prospect of ample profits, you still want to make sure that you are going to be excited about waking up to create content and lead the target audience within a particular niche.
If you don't have a passion for your niche, you will be letting down the very audience that is hungry for someone to enthusiastically guide them in their journey. Even if you are very intrigued and want to learn more about the niche so that you can share what you find, that's a good enough start to allow you to began profiting.
The more expertise you have or gain over time, the quicker you will be looked upon as an authority figure where you can gain the trust of your audience and convert them into buyers easily.
Depending on the underserved or emerging niches that you choose, you may need advanced knowledge or skills in order to adequately speak about it. For example, if you're getting into something financial or technological, you might struggle if you know nothing about it and are trying to build blog content, create products, and send out emails as an expert.
In addition to your passion and skills, you have to look at the profit potential of the niche in the marketplace. You definitely want to determine whether or not there is or will be demand for the niche topic, and if the size is going to be adequate enough to provide for you financially.
Online tools can help you spot patterns in search volume, but you can also look at price points for products that are already on the marketplace to see what you might be able to earn from those consumers.
Ideally, you want a niche that is going to be easy for you to rank your keywords for in Google's SERPs. If you are conducting research and all of the results say that it is hard to rank for that keyword phrase, you might want to tweak your niche topic a bit or choose something different altogether.
One way to narrow down your niche is to test the waters to see how a product or service in that niche topic would perform. It doesn't have to be an enormous launch, but enough to show value to the end user, which will give you a strong indication about whether or not it's something you can monetize fully.
If you have the money, you can also run a small ad campaign on social media or search engines to see how your product conversions work when you are zeroing in on the target audience fully.
Keep in mind that niches themselves can evolve and split into emerging and underserved sub niches. Even if you start out in a broad niche, you want to keep an eye out for these two types of opportunities.
This is common for certain niches such as weight loss. Whenever something new takes root in the marketplace, or recycles from a previous time with a resurgence in interest, you can dig in and see if that subniche is going to provide a good opportunity for you to position yourself well.
How to Cater to the Needs of a Starving Audience
Once you pinpoint a niche that you know is hungry for information, you'll want to step up and serve them with content in a wide variety of formats and the locations to give them what they want.
Keep in mind they've either been failing to find anything or are disappointed in what they did find, so you want to spread the word everywhere and overdeliver in terms of the value that you provide.
They may be feeling frustrated and are suspicious of marketers who claim to be giving them the information they need, only to come up empty handed. Try to see what's already on the marketplace and then set yourself apart with something more comprehensive, more innovative and unique.
Do some intensive research about your audience. Get to know them inside and out so that the content you create for your blog, emails, social media and products are all highly targeted to them.
Use a wide array of social media platforms and a mix of media formats whenever applicable. From all of these platforms, make list building your #1 priority so that you can prove your worth to them in the coming weeks, months and years.
Start with YouTube, which is an enormous search engine similar to Google. Even if you don't want to be on camera, you can use screen capture recording software and slideshow presentations or explainer videos to get your message across.
With YouTube, you can create long form content that truly delivers in terms of value whether you are reviewing a product or educating your target audience about something to do with this emerging or underserved niche topic.
Make sure that you optimize your video creations for this just as you would a blog post for a search engine. You need to have the relevant keywords in your title and description, an enticing thumbnail, and encourage engagement with your viewers.
Next, you want to go on Facebook and discuss the underserved or emerging niche so that those who are searching on this platform can find information about it easily. You might want to create a page or a group about the topic rather than just post content to your personal profile.
TikTok is a fast-growing social media platform that has many niche topics, especially when it comes to trends and news. The social proof that develops on this platform can help you gain steam quickly with your content. This could be an excellent venue for sharing underserved and emerging niche details.
Depending on the niche that you select, Instagram might be a better fit if it is a niche where visuals can highlight the topic strategically. You can also use keywords as your hashtags so that when people are searching on that platform, they will find your niche and be relieved that they finally found content that will serve their needs.
Another thing you want to do is reach out to other industry influencers, whether they are directly in that niche or serving an offshoot or branch have it. If you can build a relationship with those individuals, you can work to share each other's content and collaborate on projects such as a giveaway event or webinar that can cross promote to each other's audience.
You might also find individuals that are worthy of a partnership for a product launch. Ideally, you will choose brands or business owners who have a big following so that you can build your presence in the niche quickly.
Because you will be choosing an underserved or emerging niche, you'll be able to bring something to the table that they may not have found yet, giving you an advantage before the niche explodes into something bigger.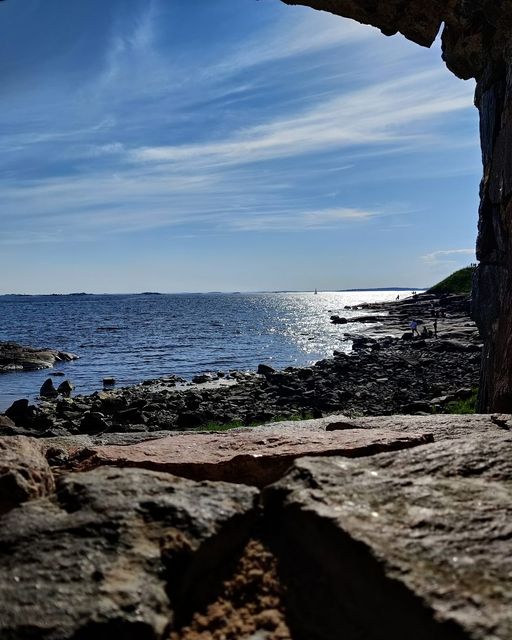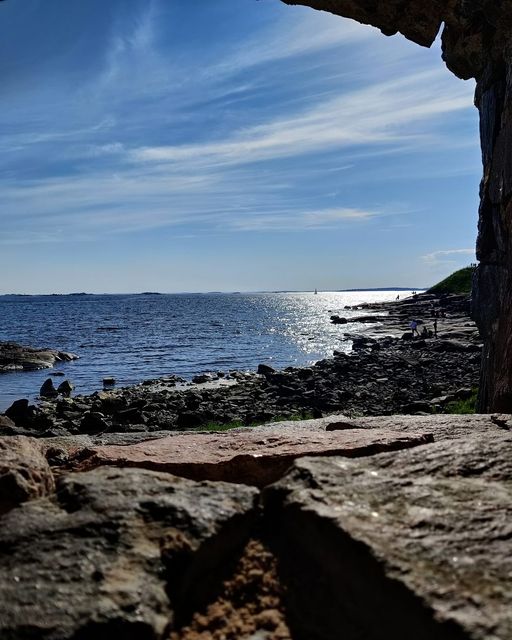 Maintaining an Edge as Your Underserved and Emerging Niche Grows More Competitive
With underserved and emerging niche markets, you will find that they begin to get more crowded with competition, but also with consumers! You'll need to do a few things to maintain your edge where you first stepped up to serve the audience.
It's inevitable that others are going to discover the opportunity that you have found, so you want to stay ahead of them in terms of the knowledge that you are uncovering and sharing with your audience. Others may come behind you and simply copy the same type of information you've already done in the past, so you want to keep innovating your approach and covering new things in different ways for your followers to monetize your underserved and emerging niches.
Using some of the same methods that you relied on to uncover these niches, you can stay informed about how the niche is changing so that you aren't left behind because you latched on to one idea and stayed stuck with it.
If you can bring in other experts that are somehow related to the niche, it will show your audience that you are someone who is capable of providing valuable resources. You can also build a community within the niche topic so that people feel a bond within your group.
Even if you are currently working in another niche, slowly making progress as you battle with the competition to achieve higher ranks in the search engine results pages, you can still use this process to branch out and test the waters with an underserved and emerging niche.
If possible, try to find something that ties in with your original niche so that you can parlay that success into something bigger. Having crossover topics will allow you to build a dedicated audience that you can then guide toward a more competitive niche, giving you an increased foothold based on your success with the lesser known topic.
Don't be afraid to cut ties with decisions you have made in the past that may not be working out well for you. An effective entrepreneur knows when to cut his or her losses and switch gears when an opportunity presents itself!
I'm Wall Street Journal and USA Today bestselling author, independent publisher, and serial entrepreneur Connie Ragen Green and would love to connect with you. If you're new to the world of online entrepreneurship please check out my training on how to make your first income online at 3 Day eBiz (Use Code: MAKEITHAPPEN to Save) and learn how to gain an unfair advantage when it comes to building a lucrative online business.