Newbie's Guide to Using AI for SEO
Being able to generate free, organic traffic via search engine results pages (SERPs) is an important part of operating a budget-minded, successful online business. You need visitors to your site, whether you're selling your own products or promoting someone else's, and you don't want to have to pay for it. Becoming something of an expert in SEO… using AI for organic traffic will help catapult you to great success in a very short period of time.
Learning SEO (search engine optimization) is something everyone should be doing when they commit to a career as an online entrepreneur. But sometimes, it's confusing or time consuming to figure out how to apply strategies that will actually help you beat the competition.
That's where artificial intelligence (AI) comes in handy. You don't have to hire an expensive SEO company to formulate a plan for you when you have AI as your personal assistant. Using AI for organic traffic is a worthwhile hack for your business.
These tools can do everything from helping you devise an SEO-friendly content marketing strategy to conducting a competitive analysis and more. If you're struggling with your rankings, it will help you gain your footing and begin climbing to a page one or even number one spot.
Get Better Rankings with a Formidable AI-Driven Content Strategy
Your content is what's going to determine whether or not your site ranks well in the SERPs. You not only have to meet the needs of the reader, but you have to abide by the search engines' SEO guidelines and also find a way to do things better than the competition.
AI can assist you in several different ways with the content you're putting out for your audience on your blog, where the goal is to generate organic traffic based on how consumers are searching.
First, you can use AI to brainstorm topics that people in your niche are hungry for. It will know what primary and semantic keywords people are typing into search engines to find the information they need, and help you devise topics based on those that you could create lead generators for to build a targeted and responsive list.
You can prompt AI like this: "I have a blog that teaches newbies how to make money online. What are some topics that are likely to generate a lot of traffic for me if I can get my posts ranked high, and please give me ideas where competition may be lower."
It will give you ideas such as passive income with low investment, freelancing (or affiliate marketing) for beginners, monetizing blog content, social media marketing for entrepreneurs, etc. Using AI for organic traffic makes sense.
AI is a language model application, so it can pinpoint user intent, which is important, depending on the goals you have for your content. Whenever you create your content, or have AI do it for you, these tools can ensure your title and body of the blog are all optimized for those words and phrases.
You'll simply prompt AI like this: "Based on the following content, how can I optimize it better so that I'm ranking for the keyword phrase affiliate marketing for newbies?" Follow the advice it offers on changes you can make so that your content performs better.
When your goal is traffic, you need to understand the goals and pain points of your audience, and AI can do that for you. Just prompt it first to "give me list of the pain points of the audience interested in affiliate marketing for newbies."
Then, select a pain point and direct AI to: "Help me come up with content ideas I can rank high for that discuss the pain point of trouble choosing a profitable niche." It will come up with lots of good ideas such as "How to Identify High-Demand Niches for Affiliate Marketing Success," "10 Profitable Niches for Affiliate Marketing Beginners," or "Uncovering Untapped Niches: Finding Low-Competition Opportunities for Affiliate Marketing."
AI can give you lists of keywords that you can take and develop content for. Then you can choose what to create an SEO-friendly blog post about. For example, you might ask AI to: "give me a list of 25 topics that new affiliate marketers are interested in and the keyword phrase I should target to rank well for that topic."
The answers will be things like:
Affiliate Marketing for Beginners – Keyword phrase: "affiliate marketing for beginners guide"
Best Affiliate Programs for Beginners – Keyword phrase: "best affiliate programs for beginners"
How to Start Affiliate Marketing – Keyword phrase: "how to start affiliate marketing step-by-step"
It can also help you curate content from other sources, something Google and other search engines feel is a benefit to their users because it shows you're giving them a well-rounded, comprehensive piece with various insights.
You can prompt AI to "give me some ideas of content to curate for this blog post about how to start affiliate marketing step-by-step," or, "what exact resources such as studies, articles, or videos should I link to from this blog post for my readers?"
Initially, it will tell you what kinds of products to link to. That might include finding an article that explains the basic concepts, curating a video that offers insight into profitable niches, or curating a list of reputable affiliate programs.
If you ask for specifics, rather than general ideas, some AI tools will only be able to tell you what to look for such as a guide from Neil Patel or HubSpot. Other AI tools will have access to current information and can give you specific names of resources and even link to them for you. I love using AI for organic traffic!
The only thing you have to be careful about is that AI will sometimes make up resources, so you want to double check and verify that each link or idea it gives you is real.
Another way AI can help you with your content marketing strategy is in developing rich snippet content that has a higher chance of being chosen by Google to rank even above organic search results.
So if you have a goal of turning a piece of content into a rich snippet, or you want an idea for a topic that can achieve this goal, you can prompt AI to help you like this: "I want to create a blog post that has a high chance of being chosen as a rich snippet on the topic of affiliate marketing for beginners. Give me an idea and outline and help me include information that is needed for a listing like this."
It can help you with everything from the content topic to the formatting and structural development of the piece so that it increases your chance of getting that coveted ranking in the search engine results pages: SERPs.
You'll get a thorough outline of what you should blog about and tips for the subheadings and hierarchy of the information, schema markup details, ideas for multimedia too include, and a FAQ tip, too.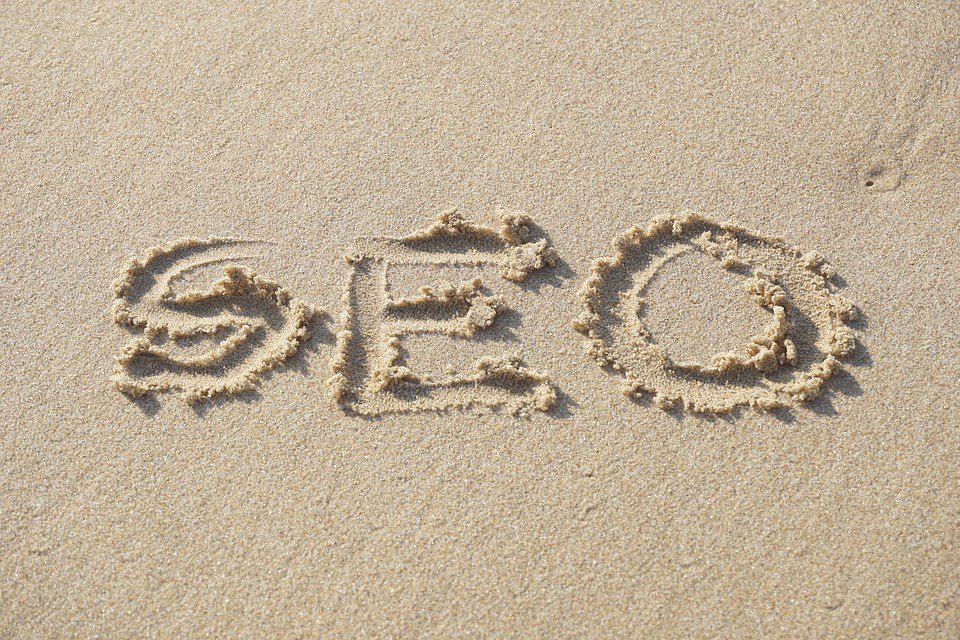 Have AI Help You Plan for Technical and Strategic Factors That Impact Rankings
In addition to your content marketing strategy, artificial intelligence can also help you with the technical and strategic aspect of your SEO efforts in trying to rank well in the SERPs.
There are at least five different areas that AI can assist you with when it comes to this type of SEO that is separate from the actual brainstorming and creativity of the topics you will be covering.
The first thing AI can help you do is come up with the tags and headers that you need to be using in your blog post formatting in order to help you achieve better SEO. If you already have content published, you can use AI to analyze your posts for any improvements in that area. Using AI for organic traffic is extremely helpful.
This will include things like the title tags that you are using, such as H1, H2, and H3 to ensure they are keyword optimized. It also includes the meta tags and alt tags that you will be using in your content.
AI also has the ability to generate a heat map for your side that will show you how visitors are engaging with or even abandoning your site so that you can make improvements to keep people on your domain and clicking through to the correct links.
There's a concept called predictive analysis, and this is a process where AI can take data that you feed it, or it can access, and make predictions based on the trends and user behavior about what direction you should go in with your content and SEO plans.
Another thing AI is good at is coming up with topic clusters and interlinking opportunities. If AI is able to access or be fed information about what content you have on your site, it can help you with a semantic interlinking strategy that search engines will appreciate as a positive navigation strategy for your site.
And lastly, another technical aspect of SEO that AI can help you with is optimizing for voice search. This is something AI excel that because it is a language processing tool, which is highly connected to the way voice search is used by tools such as Siri, Alexa, and other gadgets.
Because the users are speaking their query, they often use different language than they would if they were typing it into a search engine. And most online entrepreneurs are not focused on optimizing their content for these search results.
You can simply ask AI how to optimize a particular piece of content for voice search so that it can help you make any changes that will tweak your content for voice search optimization results.
Turn Your Site Into an SEO Powerhouse with an AI Site Performance Checkup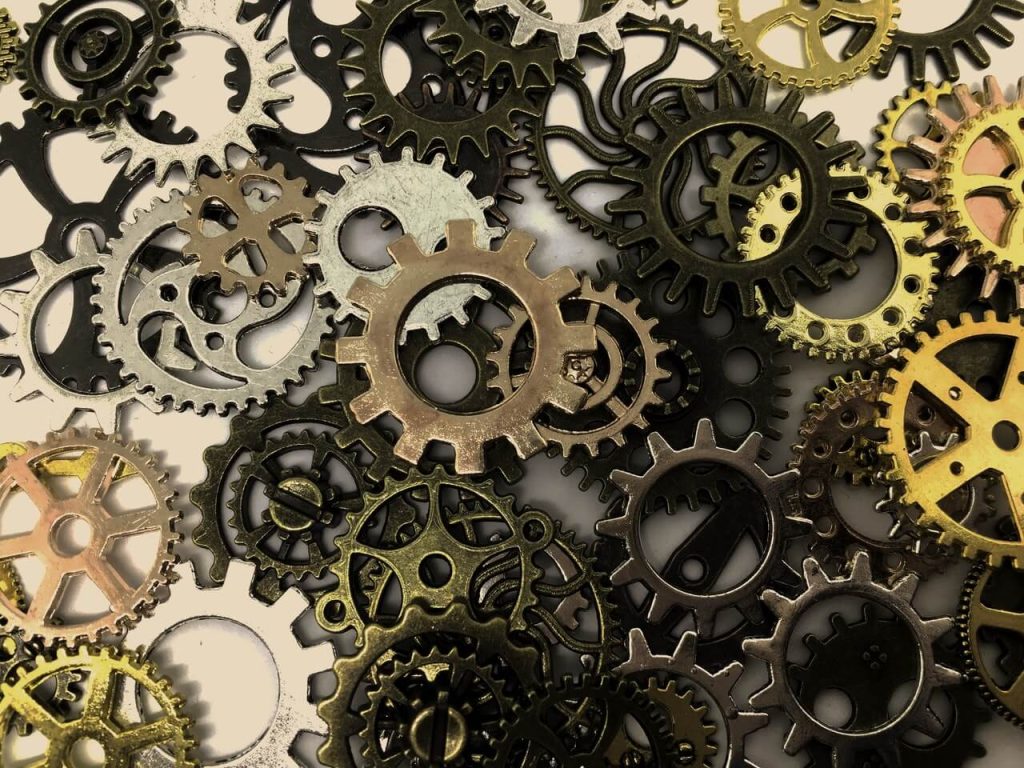 Customer experience is very important to search engines. That not only includes the content you are providing, but also everything from the way your site loads to whether or not you have broken links or poor navigation on your domain.
This is something that artificial intelligence can help with. If you are site health is off, it will be easy for competitors to dominate over you, so you want to make sure that you take care of these seemingly small issues so that you aren't sabotaging yourself and your rankings.
When it comes to the speed with which your site loads, certain AI tools can analyze how fast it is loading, whether or not there are any types of bottlenecks that are holding things up, and it can give you tips on how to optimize your site so that everything improves.
For example, it may give you a tip to cache your site. Or, it might have a way for you to optimize some of the images on your pages so that they load faster. It's able to detect where you need to improve the technical aspect of your site so that users have a better experience and outlook about your brand.
Another area that AI can help you with is in determining whether or not your site is mobile friendly. This is something search engines have put a big emphasis on in recent years, because many people access domains on the go from their smartphone, tablet, or other gadgets.
If your site is unable to load accurately on mobile devices, your search engine rankings will fall. You can select an AI tool that will help you analyze whether or not your site is responsive enough to show up well, regardless of what gadget someone is using.
If you have a WordPress theme that is not allowing it to be mobile friendly, it may advise you about that problem so that you can remedy it and improve your SEO in that manner. It may also be able to tell you if your site is not showing up well on certain browsers.
For example, you may have a website that is not showing up well on Google Chrome, but people are able to see it on Firefox. You want your site to display accurately on all platforms.
One thing that is very hard for online entrepreneurs to keep track of is whether or not their blog posts contain broken links. Whether you are linking to a product or curating information and linking out to another blog post that someone else owns, you never know when those links will break.
If this happens, and search bots come crawl your content and find a broken links, you will be penalized by the algorithm because it's a negative user experience that they don't want to send their of people to.
Instead of having to go back through every single blog post that you've published over the years and click on every single link, which is too time consuming and overwhelming, you can simply use AI tools that will scan and detect broken links for you.
Not only will it tell you whenever there's a broken link that is linking out to another domain, but if you are interlinking any content, it can tell you that there is a problem with that navigation so that you can fix it by linking to a different page.
Another area I can assist you with when it comes to SEO is reducing your bounce rate, and improving the time people spend on your site and clicking through on your content links.
It will be able to understand the behaviors people are exhibiting on your site, and give you advice on what you can do to make improvements. Basically, AI has the ability to audit your domain for any type of factors that can negatively impact your SEO rankings.
If you have accidentally published duplicate content on your site, or you don't have a site map in place to help search bots, it can identify that and make the resolution for you so that you can easily implement it and improve your rankings.
Get AI to Help You Extend Your SEO Reach with Off-Site SEO
Many newbies mistakenly think that search engine optimization is something you do only on your site. But the reality is, you have to branch outside of your own domain to work on an SEO strategy elsewhere, too.
There are many different ways AI can help you with optimizing your site from other locations. For example, you can use artificial intelligence to analyze your site for backlink optimization.
It will help you pinpoint authority websites that you may want to connect with and try to secure a coveted backlink to your domain. If you already have some backlinks coming in, or you're considering approaching someone, it can give you an evaluation of the quality of that link and how it may benefit or damage your own websites rankings.
Another way AI can help you with off site SEO is to develop a reverse outreach plan for you. This is when you are creating content that is specifically suitable and sought after by industry professionals and journalists who want a top resource that they can link to that touts certain data points.
AI can also help you with your social media optimization. Each social media platform has its own internal algorithm in determining rankings, and when you are ranked well on those platforms, you'll be able to get more traffic through the links in your content and in your bio or profile. Using AI for organic traffic will make the difference.
For example, AI can give you tips on how to create content that is poised to go viral, it can provide a list of hashtags so people can find your content easier, and it can even identify other opportunities such as influencer connections that you may want to form to benefit you and your brand.
One thing that's very important for your rankings is how your brand is being perceived online. If there is a lot of negative commentary about your website or brand on social media or forums and other platforms, you'll be able to address it quickly if AI is monitoring the online space for you using social listening tools.
Just as you can do with websites that you and your competitors own, you can have AI give you a competitive analysis for social media profiles. You can see who else is dominating a social platform, and how they are succeeding or missing the mark so that you can step in and perform better.
AI is also adept at helping you repurpose your content so that you can use the same concepts across many different platforms. For example, it can take a text blog that you used and help you turn it into an infographic for Pinterest, an Instagram social post, a Facebook post, a YouTube video, a TikTok share, etc.
Unearth Competitive Opportunities Using AI's Analysis Capabilities
When it comes to your own website, and those of your competitors, AI has the ability to access data and monitor it in real time so that you know how your own site is performing and how your competitors are doing as well.
The collection of this data can give the AI tool deeper insight into the keywords your competitors are using, how well or how poorly they are ranking for them, and what on or off page SEO strategies they are using to help them achieve better results than you are.
We talked about the need to get coveted backlinks for your own domain, but AI can also go out and analyze what your competitors are doing in terms of backlinks. It will show you who is linking to their domain, and this can potentially give you the opportunity to secure link from the same webmasters if your content is similar, if not better.
Using AI for organic traffic with the right tools will enable you to see what types of topics your competitors are covering, and Using AI for organic traffic regularly will help you to achieve expert status in record time. AI will look at it and see what kind of engagement and traffic it's getting, where it's ranking, and what keywords they are targeting.
Then, you can fill the gaps for topics that are not being covered adequately for the target audience. Or, you can look at what they are doing and outperform them by creating pillar blog posts that are more comprehensive and beneficial to the reader.
As with everything related to artificial intelligence, when you are using AI to help you fulfill a strategic SEO plan, you don't want to simply take all of the advice it gives you and run with it. Using AI for organic traffic is an excellent strategy.
You want to use your own judgment and research on your own whenever possible to help you make gains against your competitors in the SERPs. Use AI as a tool and not a crutch.
Allow it to steer you in the right direction and help you make informed decisions, but don't let it take over your entire persona online. There are a wide variety of AI tools that you can use for SEO, some of them free and some of them that cost a little each month.
Take time to test them and verify their accuracy before you allow them to have a hand in trying to better your business when it comes to generating free and organic search traffic. Using AI for organic traffic might be the best decision you'll ever make! Unlocking ChatGPTs potential is a worthy endeavor. This is all still so new and we're all learning.
NOTE: The ONLY training I am recommending on this topic of AI (Artificial Intelligence) for marketers, content creators, and others online is from people I know and trust. Denise Wakeman and Andy O'Bryan have created the AI Success Club and I am excited to be learning everything there is to know on this topic, as well as how to utilize it for for business from these two thought leaders.

I'm bestselling USA Today and Wall Street Journal author, publisher, and entrepreneur Connie Ragen Green and my goal is to connect with you if you have more than just a passing interest in getting started with an online business. I most recently released Really Simple SEO Tips and Keywords for Beginners and this is an excellent place to begin. Please take a look while it's still at its introductory pricing.