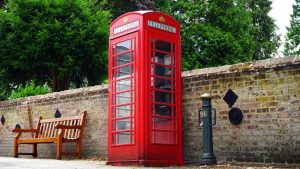 You can repurpose the content you have written about in your articles and eBook by turning them into teleseminars. I have had great success with teleseminars and you can do the same thing. I have been giving teleseminars for over a year now, but it was not until I learned exactly how to build my list and market to my niche audience through these teleseminars that I began to build a five figure a month business.
***Scroll to the bottom of this post to download your Special Report on "53 Ways to Repurpose Content"
I hold a free weekly teleseminar each Wednesday, and provide good and useful content to my listeners. Many of them come on these lead generating calls for several weeks and then choose to sign up for one of my courses or my mentor program.
Join me on one of these weekly calls to learn more about building your online business by writing articles and eBooks.
Online entrepreneurship is a way to replace or supplement your income and work from wherever you are in world with an internet connection. I'm a former classroom teacher and real estate broker and residential appraiser who left it all behind to come online in 2006. Now I'm the author of more than twenty bestselling books, an international speaker on the topics of entrepreneurship and authorship, and an online marketing strategist for solopreneurs and corporations around the world. You can do the same thing if this is your goal.
Connie Ragen Green is an online marketing strategist and bestselling author working with people on six continents to build a lucrative business on the internet. Get started right away at Online Entrepreneur Blueprint and you'll be on your way to entrepreneurship.