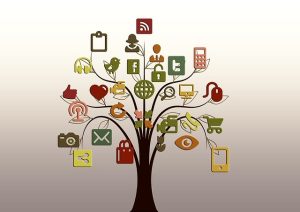 Everything you write will promote you and extend your reach both online and off. Repurposing everything you write will serve several additional purposes. For example, I like to start my day with a blog post. This is the place where I can share my thoughts and ideas with my readers, and they can leave comments. Later on I will write an article based on this blog post and incorporating my reader's ideas. Many times I will turn all of this writing into a short report or an e-course that I will give away to my people. All of this is referred to as repurposing.
***Scroll to the bottom of this post to download your Special Report on "53 Ways to Repurpose Content"
I will then schedule a teleseminar to discuss this same information and content. This gives my listeners an opportunity to hear me talk about what I have written, ask more questions, and express their opinions. Finally, I will tweet about all of this (follow me @ConnieGreen) and let the more than 5,000 people who are following me weight in with their opinions.
The end result is that I have started with an idea that I thought had merit, repurposed it into as many different formats as possible, and allowed as many people as I could help me to turn it into something worthwhile. They will tell me if they want to know more, and at that point I will teach a course that includes all of the original information and more.
Take a look at your niche topic. See how you can start with an idea, blog about it, and then take it as far as you possibly can.
Online entrepreneurship is a way to replace or supplement your income and work from wherever you are in world with an internet connection. I'm a former classroom teacher and real estate broker and residential appraiser who left it all behind to come online in 2006. Now I'm the author of more than twenty bestselling books, an international speaker on the topics of entrepreneurship and authorship, and an online marketing strategist for solopreneurs and corporations around the world. You can do the same thing if this is your goal.
I'm author, publisher, and entrepreneur Connie Ragen Green. Please take a look at the training from my friend and colleague Jim Edwards on how to write your eBook in as little as 7 days and build your online empire this month.